WHAT'S HAPPENING IN THE MARKET?
According to TRREB, the average home selling price in the GTA for the month of February 2023 dropped significantly compared to the prices of February 2022.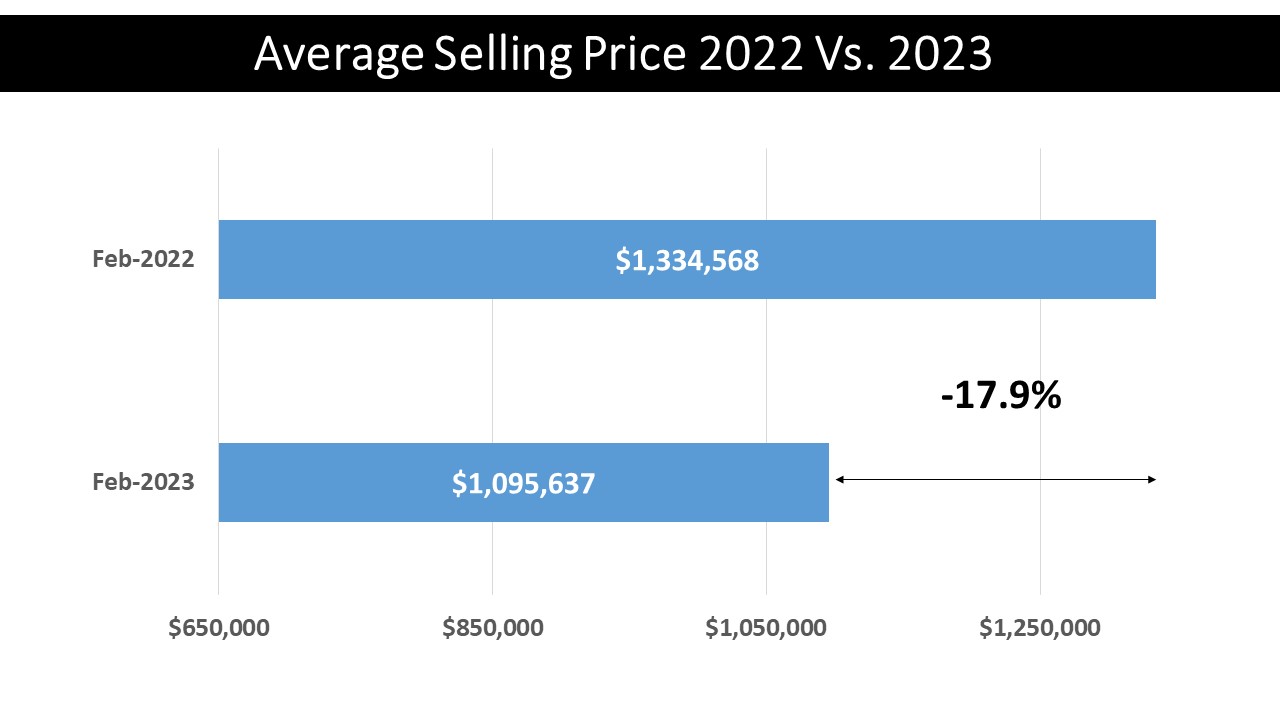 The average selling price for this month had an overall decrease of 17.9% compared to February of last year.
However, looking at the prices on a month-over-month basis, there was an increase of 5.5%. The average selling price went up by $56,969 from $1,038,668.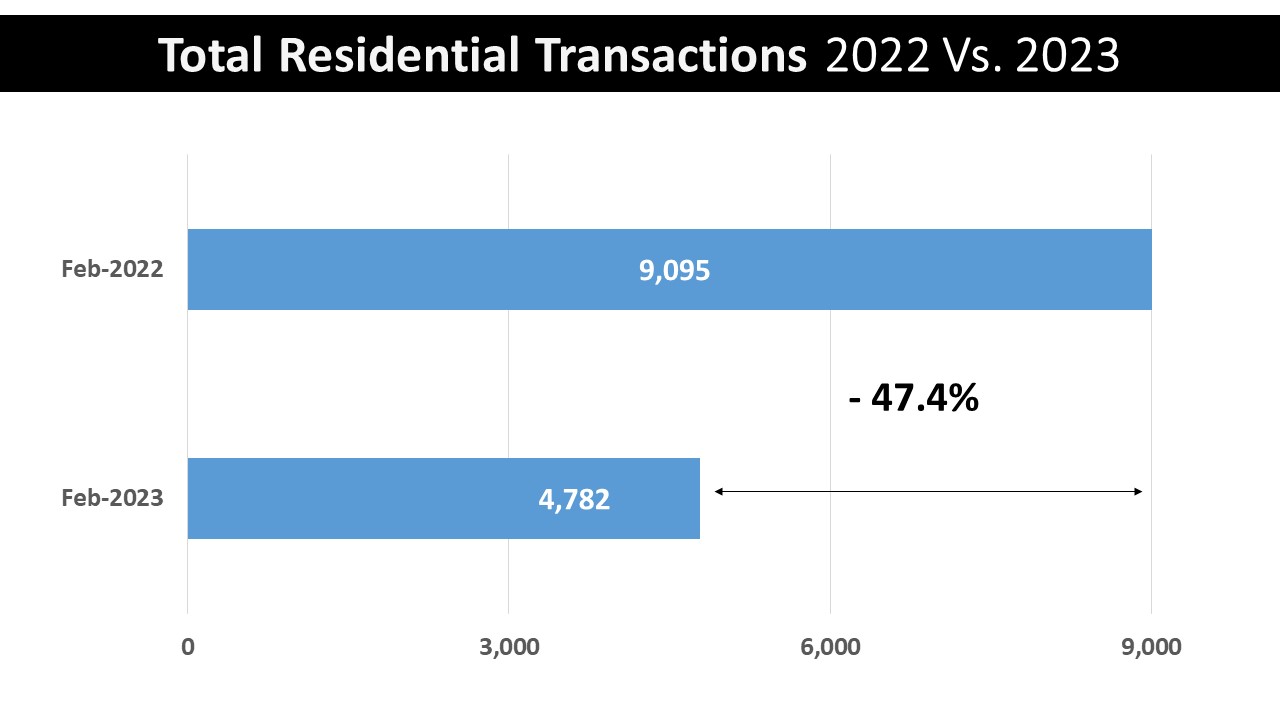 The number of transactions went down by 47.4% compared to February 2022.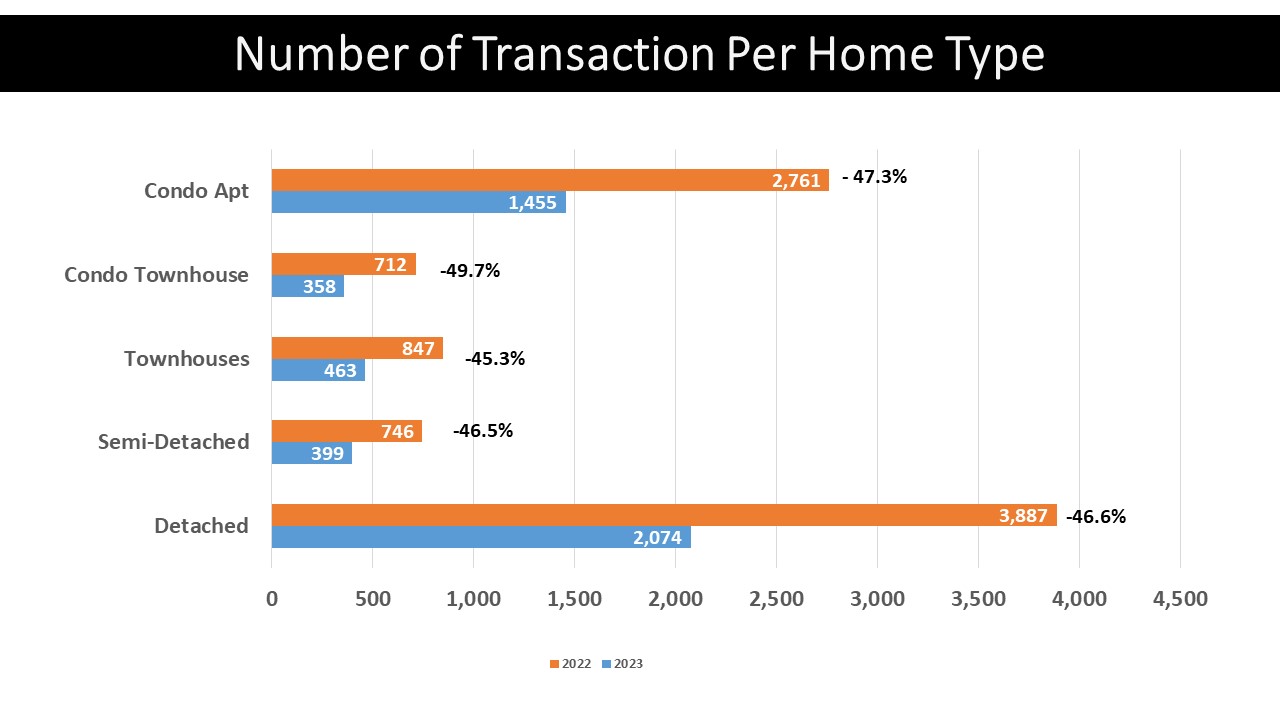 The drop in the total number of transactions is consistent in all of the home types.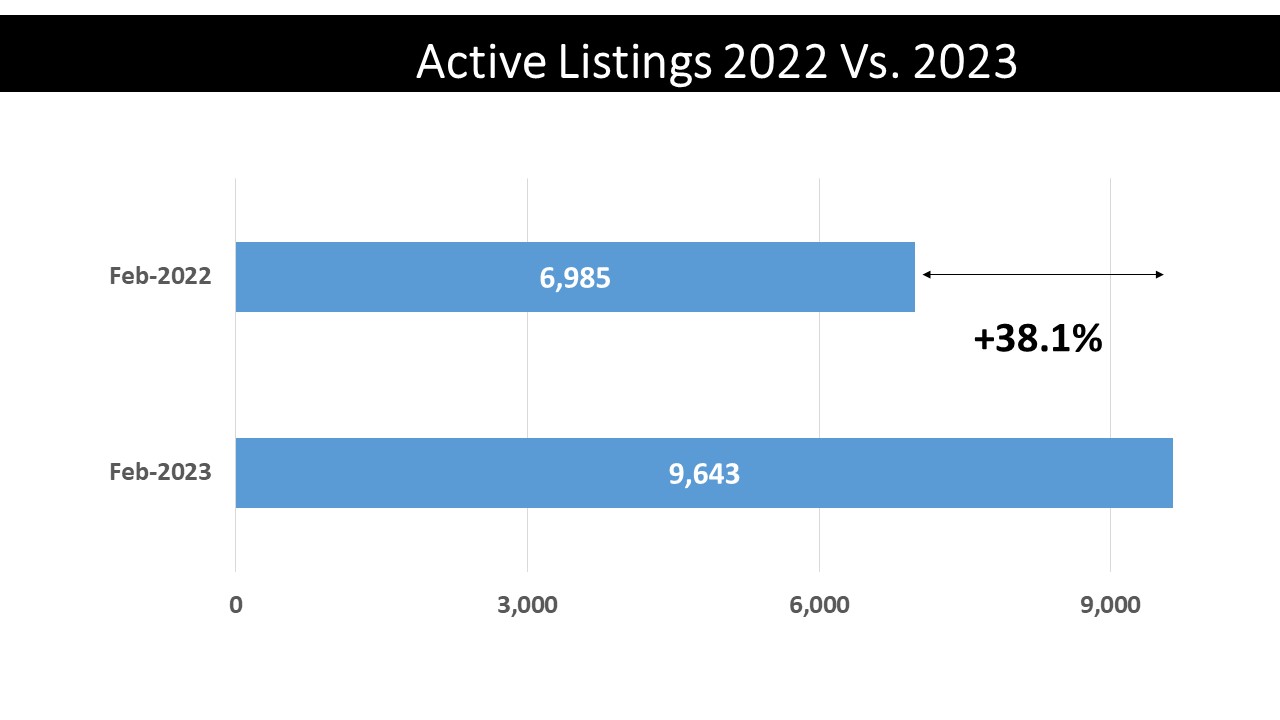 The number of active listings in the GTA went up by more than 38% when compared to February 2022. However, if we compare January to February from previous years, it can be seen that active listings have been increasing by a consistent number each year aside from 2022 when the market experienced a surge in listings.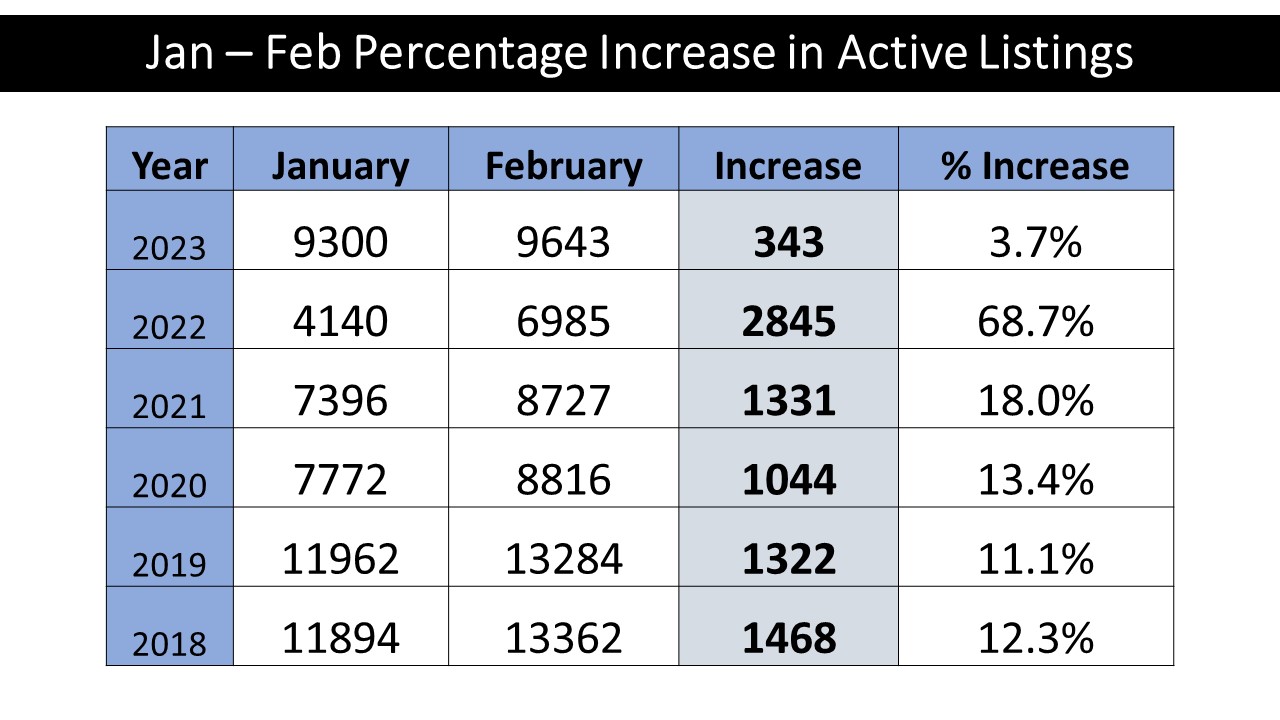 This year, the market only experienced an increase of 3.7%, which we are facing now due to low inventory and very few new properties coming to the market.
If you are thinking about buying, selling, investing, or just have some real estate questions, you can reach me directly at 647-298-7500 or by scheduling a meeting with me.

Sign up to join our mailing list! You will receive monthly GTA Real Estate Market Updates directly to your email as soon as they are recorded.